Released in June of 2022, iOS 16 introduces a new host of features that allow users to personalize their Lock Screen, keep family photos in iCloud Shared Photo Library, recall sent messages, schedule mail, and discover more with Live Text and Visual Look Up.
"iOS 16 is a big release with updates that will change the way you experience iPhone," said Craig Federighi, Apple's senior vice president of Software Engineering. "We have reimagined how the Lock Screen looks and works with exciting new features that make it more personal and helpful, introduced iCloud Shared Photo Library for families, streamlined communication through new capabilities in Messages and Mail, and harnessed enhanced intelligence with updates to Live Text and Visual Look Up."
While WWDC 2022 gave us a glimpse of the new iOS 16 features coming to the iPhone, iOS 16 has a few more exciting features for app developers. As an app owner or company looking to launch an app, several new features can help you stay competitive- specifically those apps in the automotive industry, AR/VR, and streaming services. In addition, mobile health (mHealth) and fitness apps can take advantage of significant options added to smartphones, smartwatches and tablets.
Don't Get Left Behind: Implementing the Latest Apple iOS Trends
As an app owner or company looking to launch an app, several new features can help you stay competitive- specifically those apps in the automotive industry, AR/VR, and streaming services. In addition, mobile health (mHealth) and fitness apps can take advantage of significant options added to smartphones, smartwatches and tablets.

As with any update from Apple, app owners should ensure they are aware of the new iOS 16 features and what they could mean for your business. As a leading iOS app development agency our developers are utilizing the Apple Beta Software Program to ensure our clients can take advantage of the new features from day one.
Our iOS app development process takes our clients beyond design, development and launch. As your trusted partner, you can feel confident that our developers are well-versed in all iOS updates to keep you competitive.
Health-tracking Advancements for mHealth and Fitness Apps
Apps that track heartbeat, calories, steps, running, and cross-trainer movements to help you live healthier will be happy about the new iOS 16 feature release. While Apple already lets you share health info with family, caregivers, and healthcare providers, iOS 16 offers better integration for doctor-patient trainer-trainee relationships. This update is a massive opportunity for those who can capitalize on creating more sophisticated apps that leverage the robust capabilities of iOS 16.
The latest smartwatches will be capable of measuring body temperature. In addition, Apple is working on adding blood pressure and blood sugar tracking to a later version of iOS 16.x.
App developers can share more precise health information through the detailed health monitoring system, providing doctors with an advanced platform for better diagnosis and treatment. By taking advantage of the Apple Watch's high-tech sensors, developers can start building the next generation of healthcare apps soon.
iOS 16 Revamps Notifications
With iOS 16, the notifications get more personal, beautiful, and helpful. With a new multilayered effect, the photos on the Lock Screen are set artfully in front of the time, creating the illusion of depth. Users can also customize the look of the date and time through expressive type styles and color choices.
Apple's new Lock Screen gallery offers a bunch of options for inspiration, like Pride and Unity, to celebrate special cultural moments. From the Lock Screen, users can keep track of Live Activities, including sports games, and app owners offering workouts, ride-sharing, and food delivery.
*Images Sourced from Apple Press Release.
Apps Targeting Vehicles and Driving Could Utilize Crash Detection
There is speculation that Apple will introduce 'crash detection' in the upcoming iOS version. Comparable to the 'fall detection' feature, 'crash detection' will automatically contact emergency services if it detects a car accident. Apple Watch and iPhone sensors like the accelerometer would "detect car accidents as they happen" by detecting a sudden surge in gravitational force, or g-force, on impact.
According to the report, Apple has tested the feature among iPhone and Apple Watch users for more than a year and detected more than 10 million suspected vehicle impacts. In addition, it warns that, as with any feature in testing, Apple may choose not to release it.
From the report:
"Apple products have already detected more than 10 million suspected vehicle impacts, of which more than 50,000 included a call to 911. Apple has been using the 911 call data to improve the accuracy of its crash-detection algorithm since an emergency call associated with a suspected impact gives Apple more confidence that it is indeed a car crash, according to the documents."
If you are in the automotive segment, have a navigational app, system measurement, or an app owner focused on helping users find the cheapest gas- this is an excellent opportunity for you to implement this feature into your app. Our iOS developers are here to help you assess and implement necessary updates to your app that keep you ahead of the game.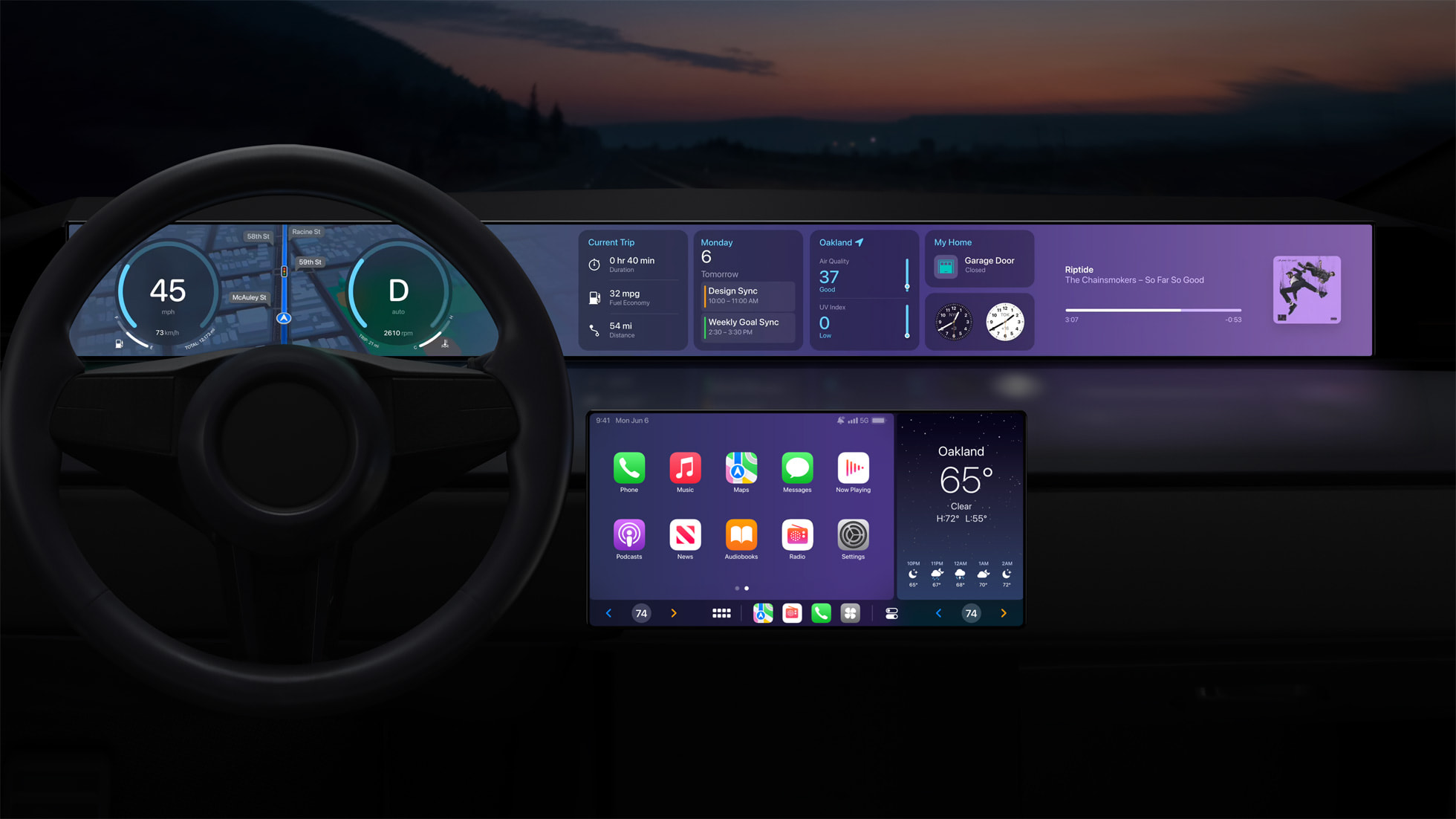 Spacial Audio and SharePlay for Video and Streaming Apps
FaceTime calls will now include SharePlay, providing a more immersive movie experience. By integrating apps that leverage spatial audio and SharePlay, users can enjoy television together in a new way.
Video and streaming app developers need to customize their apps to accommodate this new form of interaction, where more people can watch a show or movie simultaneously.
<Insert Spacial Audio/ SharePlay image>
Sleep Tracking to Aid Wellness Industry Apps
In an ever-changing and always-on world, many people struggle to get a good night's sleep and look to sleep apps to help support this balance.
Soon, sleep apps like Calm and app owners in the wellness space will be able to offer more advanced sleep tracking features as Apple expands the functionality. For example, you can expect advanced real-time analysis of breathing, snoring, and recordings of individual sleep stages for better advice on how to improve your sleep.
Apple Extends its Reach Into Finance With Buy Now, Pay Later Offering
With Apple Pay Later, users in the United States can pay for their Apple Pay purchases in four equal payments over six weeks with zero interest and no fees. Built into Apple Wallet and designed with users' financial health in mind, Apple Pay Later allows users to view, track, and repay Apple Pay Later payments within Wallet.
If you're checking out with Apple Pay or Wallet, you can apply for Apple Pay Later. Using the Mastercard network, Apple Pay Later works anywhere Apple Pay works online or in apps. Additionally, Apple Pay Order Tracking lets users see receipts and order tracking info in Wallet for purchases made with Apple Pay.
Transportation, Hospitality, Food Delivery and ID Apps to Benefit from Expanded Wallet Features
Apps requiring ID and age verification can be used with ID in Wallet. As part of Wallet's privacy and security features, only the information needed for the transaction is provided to the app. The user may review and authorize their sharing using Face ID or Touch ID.
Users can also securely share their home, hotel, office, and car keys through messaging apps such as Messages, Mail, and more. For Uber Eats, a user's account will be shown in Wallet with permissions. Using Messages, iPhone can now share their hotel room keys digitally.
Complying with Stricter Privacy Regulations
Apple has been aggressively safeguarding its users' privacy since iOS 14, but especially since iOS 15, Apple has introduced some pretty industry-changing privacy practices. So naturally, data-collection companies such as Facebook were not happy about it.
Since privacy is crucial for Apple, iOS 16 will have better user protection. While we can't say which new technology integrations will protect users' privacy, app owners must ensure their apps meet the new requirements or risk removal from the App Store.
Which iPhones Are Compatible with iOS 16
Which Devices are Unable to Upgrade to iOS 16
Wrap Up
There aren't many changes to the UI in iOS 16 and very little change in Apple's Human Interface Guidelines, however there are a number additional features that can be found in the official press release announcing iOS16. The developer preview of iOS 16 is now available to Apple Developer Program members at developer.apple.com. In addition, Apple reports that the public beta will be available to iOS users next month at beta.apple.com.
Those looking for new software features will have to wait until the fall of 2022, as a free software update for iPhone 8 and later. For more information, visit apple.com/ios/ios-16-preview. Remember that features are subject to change, and some features may not be available in all regions or languages.