The wait is over. Apple's newest operating system update, iOS 17 is here and packed with new features and improvements for iPhone users and developers.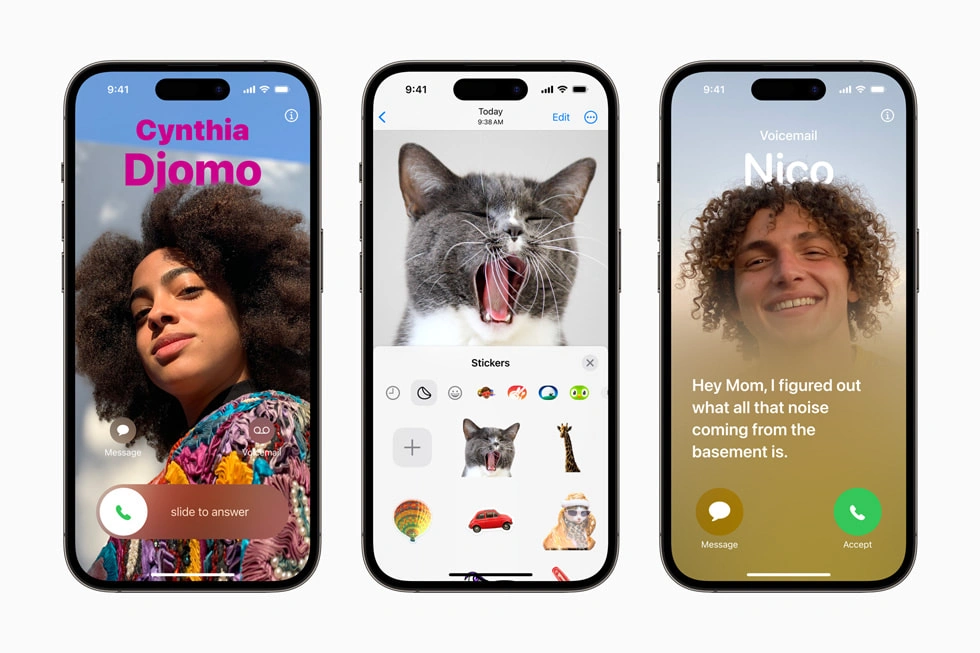 At their recent Wanderlust event, Apple announced iOS 17's Sept. 18th release date would bring exciting changes that provide a more powerful and intuitive user experience to Apple consumers. Though the event focused on the iPhone and Apple Watch, Apple's iOS 17 campaign thematically centers on the everyday routine and how the iPhone and Apple Watch have become an essential tool in our daily lives.
For the team at Rapptr, the release of iOS 17 means new ways to make digital products more functional, reliable, and personalized to the user. As we finally approach its release, we took a look at some of our developer highlights from iOS 17 and how they impact the exciting work we're doing at Rapptr.
What to expect:
StandBy Mode

iOS 17 introduces a new home for widgets through StandBy Mode, a new display that becomes activated when an iPhone is locked, plugged into power, and angled on its side. Widgets are more interactive now with iOS 17, allowing content to change in response to user input, like checking items off a reminder list. Widgets are a great tool for developers to showcase their digital products by making them quicker and easier to access on a user's screen. With StandBy Mode, you can customize a widget screen, as well as a photos and clock screen. Its design is meant to reflect Apple's goal of making their products more integrated and tailored to the daily routine of iPhone users.
Expanded Live Activities

Live Activities are specific types of widgets that show real-time information, like the score of a game or the status of an Uber eats delivery. But the main drawback to Live Activities was that when they were first introduced, notifications appeared too cluttered. iOS 17 solves that by making widgets themselves update in real-time and allowing users to pin them to screens. With updated Live Activities, users get more real-time information through a design that doesn't crowd their screens with excessively stacked notifications while getting your product more engagement.

Improved Performance

iOS 17's CoreML is also said to provide faster and more efficient loading experiences, and Apple has also introduced new APIs with iOS 17, giving developers more control over the look and feel of their apps. Plus, updates to Xcode provide developers with a more efficient way to test and debug apps. We're personally excited about improvements to structured logging, which provides more contextual visualization and filtering of logs to make it easier to debug and troubleshoot problems. SwiftUI also makes impressive strides, with expanded design tools and collaboration with UIKit & AppKit. Lowell Pence, one of our iOS engineers mentions the changes SwiftUI is bringing to our work:
SwiftUI makes it easier for us to implement new designs, and give a facelift to existing ones, both in presentation and in code. It is also far easier to write, iterate on, and understand thanks to its declarative approach. Being able to create the same design in half the amount of code as it would take in previous versions of iOS leads to massive development time reductions. Now, UI code is simpler to read, and more reliable when it comes to common view-related crashes. Future developers will also likely be more comfortable with SwiftUI, so any effort taken to make the transition - even incrementally - is worth it, in my opinion. What we're really aiming for here is to take advantage of new technologies provided by Apple whenever possible, as it typically is a win for the developers, a win for the product, and a win for users.
More SDKs like StoreKit & TipKit

In-App merchandising experiences on Apple platforms are getting an upgrade too. StoreKit views now enable more language and currency capabilities, design customization, and payment security, allowing app developers to present in-app purchases and subscriptions more naturalistically to the user. Changes to iOS also bring developers new ways to display contextual tips on their apps to highlight unknown features to the user. Developers can also specify tip displays and conditions, as well track engagement across apps for iPhone, iPad, Mac, Apple Watch, and Apple TV.

Improved Accessibility

iOS 17 includes a number of new accessibility features, including Assistive Access that makes it easier for users with cognitive difficulties to use their devices. Live Speech and Point to Speak bring new text-friendly capabilities and Personal Voice lets you digitally recreate your own voice using Machine Learning technology. With enhancements to accessibility APIs and UI frameworks, developers can ensure more users are able to access and enjoy the digital products and experiences they make.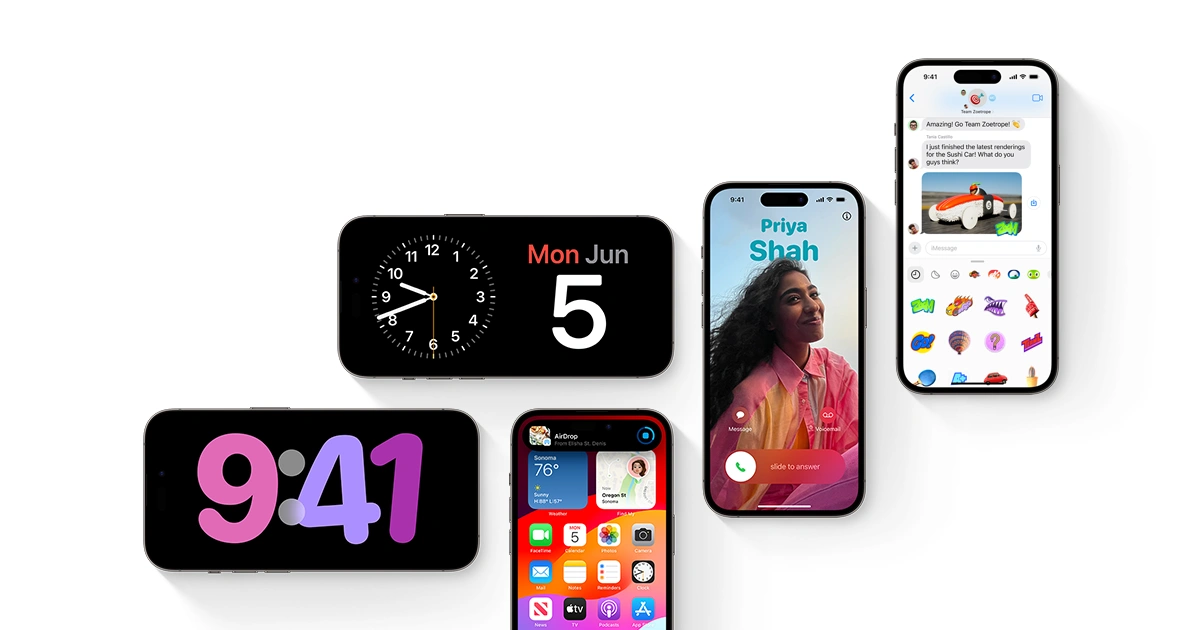 iOS 17 certainly presents new innovations to the digital product development space. And they unearth a world of possibilities for developing products that engage with users more effectively and building long-term consumer loyalty through a personalized experience. iOS 17 will build on that user-centric approach, ensuring that apps are designed to the highest standards of functionality and intuitiveness. Most of iOS 17's features are also designed to work seamlessly between iPhones (like NamedDrop & Check-In), so optimizing your product for shared experiences will become a central focus for developers moving forward. As we continue our work at Rapptr in helping our clients build and scale their products, we're excited to play with these new technologies and improvements that'll help us forge new paths and delight our clients' users.

All images courtesy of Apple.