You can never be too prepared when pitching your app idea to investors.
If you've developed an idea that you believe is worth investing in, and feel confident enough to present it to a group of potential investors, then you better do your homework before walking into that room. Investors won't be sold on a good idea alone. They are investing just as much into your concept as they are in your ability to deliver it. Here are the fundamental ways you can be prepared to pitch your idea and yourself to investors.

1. GET YOUR IDEA ON PAPER



Writing down your idea is the essential first step in establishing your startup. At App Partner, we recommend starting with a Business Plan, or check out our one-page version we refer to as a Business Model Canvas. This is a critical step to mapping out your idea and ensuring that you have covered all of the bases well before the presentation.
The last thing you want is for an investor to present a market factor you overlooked that reveals you are unprepared. When writing your business plan, be sure to include your unique value proposition, target audience, management team, marketing strategy and financial plan.
Having a well-written business plan will help you be prepared to answer many of the initial questions investors will ask, and most importantly, this is a great opportunity to show investors that you have a deep understanding of the business and pay strong attention to the details.
2. CREATE A PITCH DECK
Along with a business plan, you should also include a pitch deck to accompany your presentation. A pitch deck is an abbreviated rendition of your business plan that is intended to be more digestible to a group of potential investors. Note, this doesn't need to be a 50 slide, two-hour presentation. In fact, many recommend it to be no more than ten slides. A great example of an effective pitch deck can be seen by looking at Uber's pitch deck. While Uber would eventually become the unicorn that is currently valued at over $48 Billion, their initial pitch deck disregards design and focuses solely on the data and pain points in the market.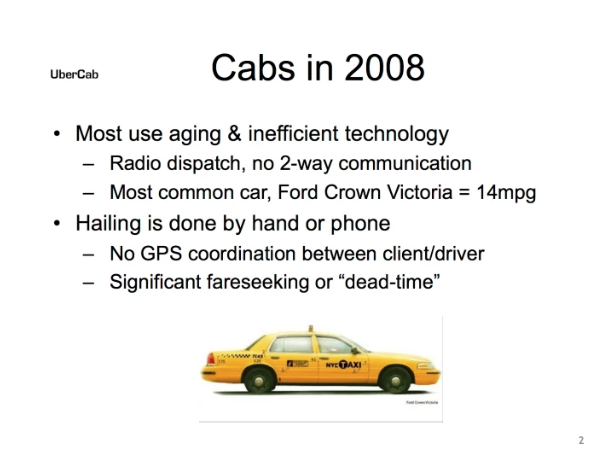 Once you have developed a solid pitch deck, an equally important factor in getting your idea sold is honing in on your presentation skills. The initial pitch is an opportunity to showcase your sales capabilities and win over a room of sharks. The confidence that you portray in yourself will be reflected in the confidence that the investors will have in you. It shows not only that you have the chops to create a great product but that you have the ability to close deals and sustain partnerships in the future.


3. CREATE A SITE AND DOMAIN
Having your own custom domain and website is one step in the right direction to getting your foot in the door with investors. All types of investors are a lot more likely to reply to your email if it comes from John@StartupName.com as opposed to Johnnytheboy688@aol.com. This along with a website will let investors know you are professional and make them comfortable with inviting you in for a meeting. Fortunately, creating a site and domain is more accessible than ever with content management systems like Squarespace and WordPress. With zero technical expertise and less than 100 dollars, you can quickly add this layer of legitimacy to your business.


4. BASIC BRANDING

Creating a simple logo or branding for your product is a savvy way to portray your idea as marketable. Although, keep in mind that marketing is only one piece of the puzzle. Investors need to be sold on your idea, not a vibrant promotional video. While we all strive to develop a subtly brilliant logo to represent our company (see Spartan Golf Club or FedEx with their hidden arrow), there is a large amount of capital that goes into creating a professional brand identity. At this stage in the process, something as simple as your company name with an icon is more than enough to present. You can discover simple ways to establish a brand from our design team's article, How to Create a Killer Design Logo. Starter branding is definitely better to have than no branding at all.


5. CREATE A BLUEPRINT AND PROTOTYPE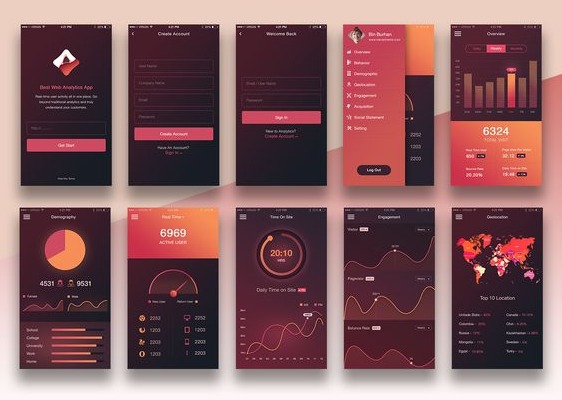 Even if you don't have experience in design or creating a prototype, that shouldn't turn you away from drawing mockup screens or a wireframe of your app. A simple storyboard like the one depicted above is better than no designs at all. Investors won't be turned off by your beginner prototype but will instead respect that you are willing to step out of your comfort zone and embrace new challenges. If you do, however, plan to create high-level storyboards on your own, we recommend using Sketch App to create the blueprints and Proto.Io to create interactive prototypes of your product. Another valuable component to present is user stories. These are key because it provides both outside opinions and human results. For more on the importance of user stories, we recommend you check out our article that dives into How to Create a Prototype.
Also, having these materials can help you acquire an accurate budget estimate from app developers. As explained in our article on Everything you Need to Know About App Estimates, one can see how receiving an accurate quote to build an app is synonymous with the difficulty in determining how much it is to build a house. It varies greatly depending on the feature-set which is why a blueprint or prototype will significantly help in obtaining an accurate quote. At this stage, you will now have a portfolio of materials to present your ideas to investors as well as an accurate funding request.


6. NARROW DOWN POTENTIAL INVESTORS
When seeking investors, you need to identify where you stand on the startup curve and how much funding you need to get your idea off the ground. Don't reach out to a private equity firm to fund your revamped prototype.
If you're an app startup in the idea phase, you are most likely going to target pre-seed investors. While family and friends are the most common for this early stage, some larger firms are now focusing solely on pre-seed investing. According to Axios, this shift comes from the increase of funds being placed into VC firms.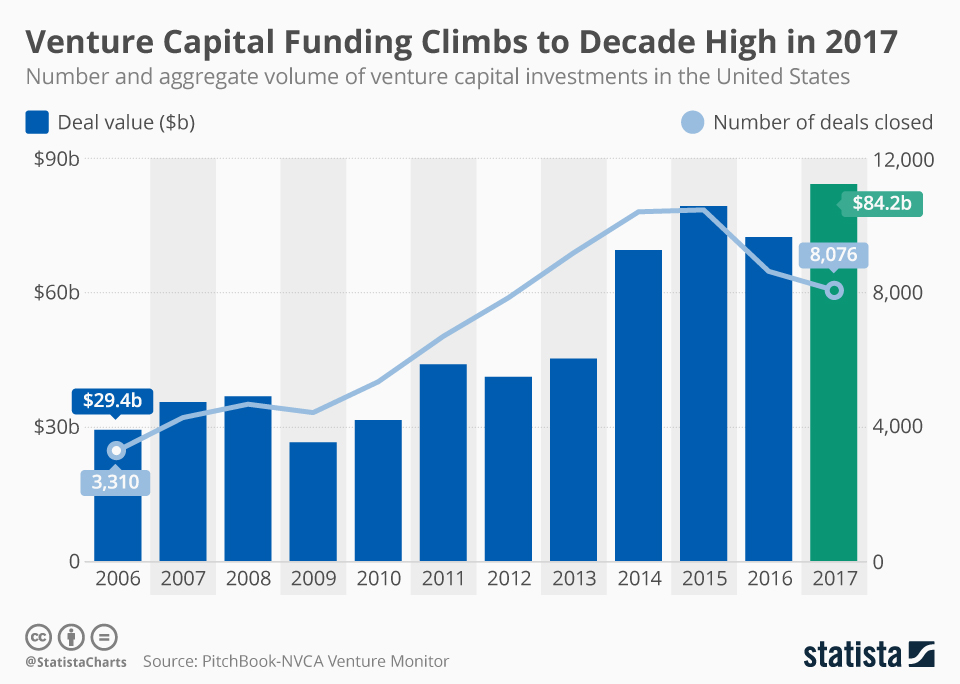 Once you have narrowed down the ideal type of investment firm for your app, you can begin reaching out to them with your newly created company email and link them to your site.

CONCLUSION:
After you have completed these six steps, you should be able to network your way into meetings with potential investors — but the road doesn't stop there. As many entrepreneurs know, the more successful your startup is, the harder the journey becomes. As you prepare to craft your pitch, make sure to read our articles on crafting the perfect elevator pitch and our beginner's introduction to seed funding.